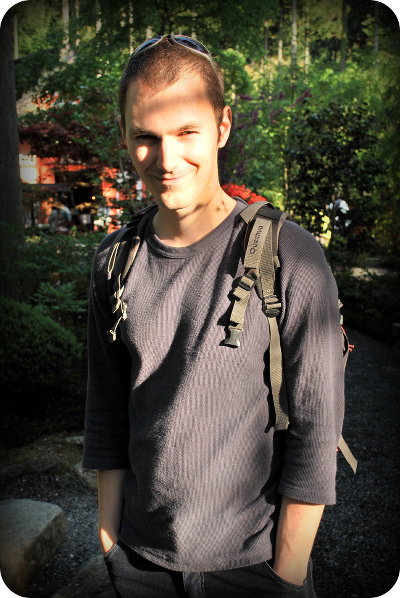 Maxime Tournier

notes |

code |

c.v. [en, fr] |

mail
News
Research Interests
I'm interested in human motion in general, with an emphasis on the dynamic simulation and control of virtual human characters. Latest work include real-time postural stability analysis from a Kinect camera (project PersoBalance), and activity detection from smartphone accelerometers.
My Ph.D thesis describes a dimension reduction framework for motion capture data that integrates naturally with existing animation systems, either purely kinematic or physically-based. The resulting data-driven, reduced-dimension parametrizations produce quality animations for a small computational cost. Some example results can be seen on the following video:
I am also interested in soft-tissue simulation and contact dynamics, and contributed to the SOFA simulation framework (mostly on the Compliant plug-in). This work provides efficient and stable simulation of stiff materials and constraints, as shown on the following video:
Main Publications
2015

Maxime Tournier, Matthieu Nesme, Benjamin Gilles, François Faure
ACM Transactions on Graphics (TOG), Proc. of ACM SIGGRAPH, 2015

2014

Maxime Tournier, Matthieu Nesme, François Faure, Benjamin Gilles
Computer & Graphics, 2014

2012

Maxime Tournier, Lionel Reveret
Proc. of ACM SIGGRAPH/Eurographics Symp. on Computer Animation, 2012

2011

Xiaomao Wu, Maxime Tournier, Lionel Reveret
IEEE Computer Graphics and Applications, IEEE, 2011, 31 (3), pp. 69-77

2009

Maxime Tournier, Xiaomao Wu, Nicolas Courty, Elise Arnaud, Lionel Reveret
Computer Graphics Forum, 2009, 28, pp 355-364.
Eurographics 2009 3rd Best Paper Award.